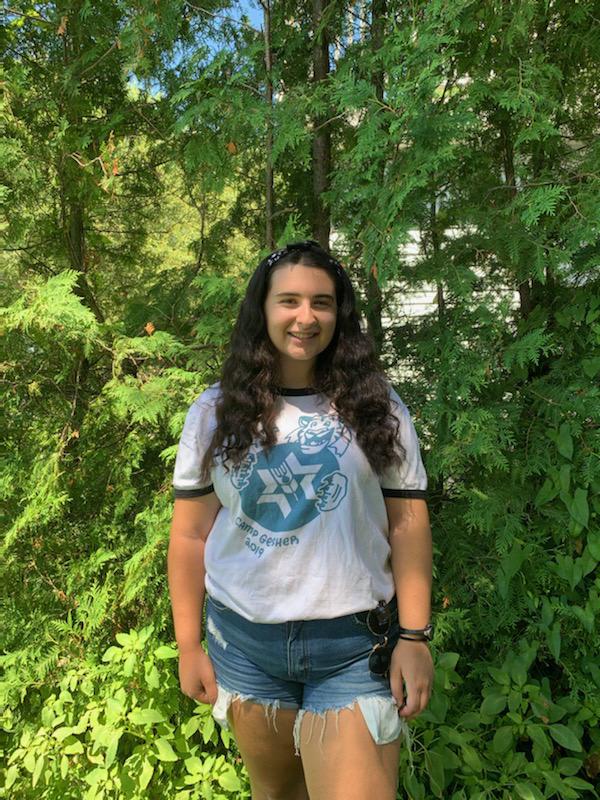 Summer 2020 is a unique one in Habonim Dror North America history, with machanot meeting virtually or for day camps during the coronavirus pandemic. We're asking our dedicated madrichimot what it's been like to continue to #LeadTheHaboWay during this unprecedented time. 
Why did you choose to be a madrichol during the summer?
I chose to be a madrichol during the summer because for so many years I was fortunate enough to have the most incredible experiences at machaneh due to my tzevet, and I wanted to be able to pass that onto the chanichimot. I felt that it was especially important to be a madrichol during this specific summer, because although we are not able to be together in person, I want to make sure that the chanichimot never forget the magic of machaneh and kvutzah no matter how far apart they may be. 
How does it feel to meet chanichimot during this specific summer?
Meeting with chanichimot this summer has truly been a unique experience. Although at first it felt weird not to be together in person, our virtual check-ins, activities, and peulot very quickly became just as meaningful and fun as they would have been at machaneh. Every time I have a call with my chanichimot, I can feel the ruach and love through my computer screen and it always leaves me smiling for hours.
Describe a peula you ran where you felt like you were making a difference for the chanichimot.
I recently ran a virtual peula for my chanichimot where I tried to help them cope with their feelings of missing machaneh as a physical space. I had noticed many chanichimot feeling sad about this and I wanted us all to work through it together. For this peula, all of the chanichimot had the opportunity to draw pictures of their favourite places and/or memories of machaneh and then present them to the kvutzah. This activity allowed them to use creativity as an outlet for any feelings they were having towards the lack of our in-person summer in a positive way. I was able to aid the chanichimot and myself in turning sad and nostalgic thoughts into happy memories and excitement for the future.