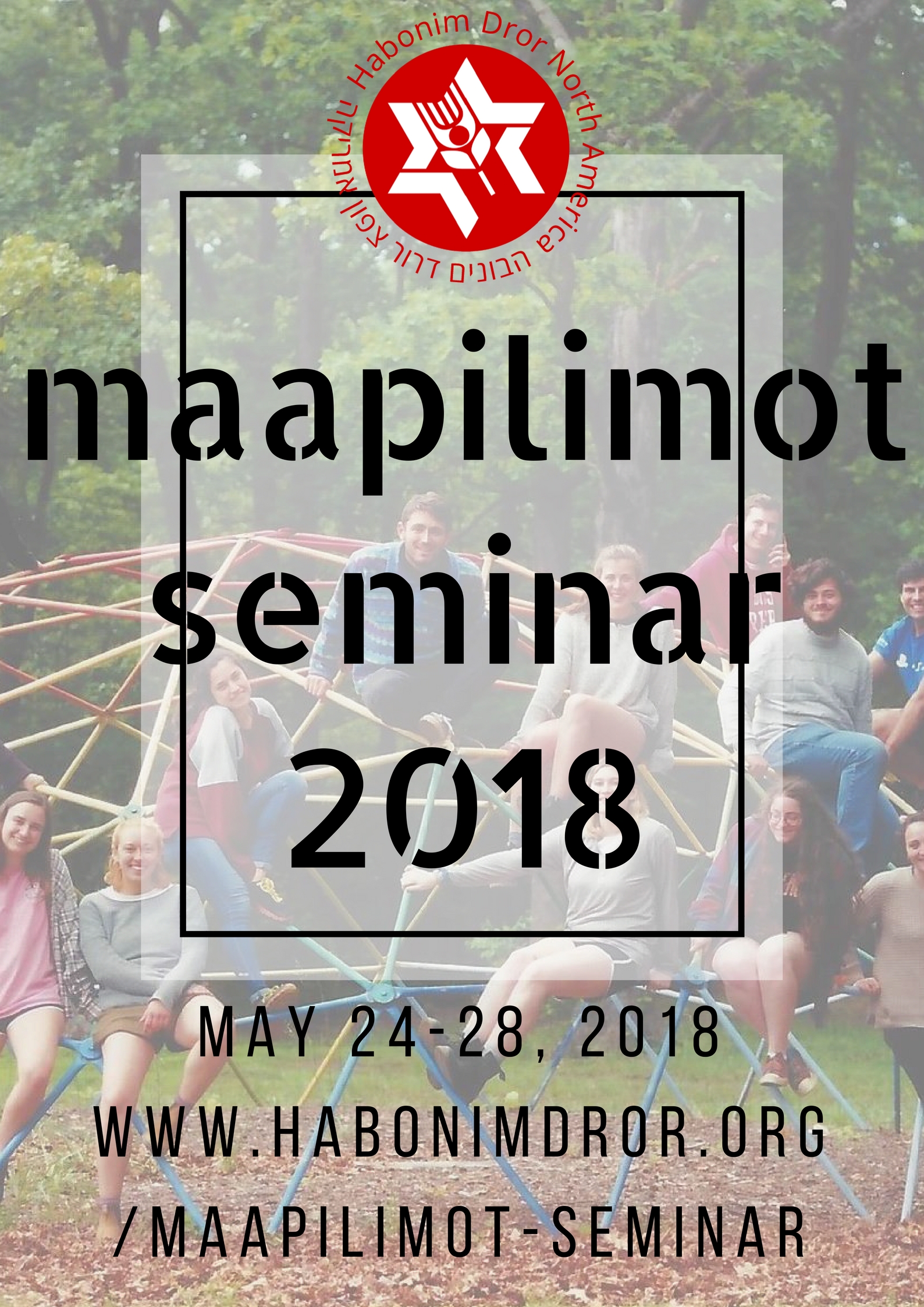 Ma'apilimot Seminar Registration is now open! 
If you are in Shichvat 67 and older, you are invited to come to HDNA's Maapilimot Seminar. We will continue 

the

 conversations that were started at Veida, prepare together for 

the

 summer, and have some classic seminar kef.
You can find the registration form HERE
Your registration form must be completed by April 5, 2017, or 

April 20

 for Late Registration.
*NEW* We are introducing a seminar for newcomers to HDNA, to take place during Maapilimot Seminar on 

May 24-26

. 
Note that there are changes to the seminar registration process, so please read this email and the linked forms carefully. 
General Information 
Participants:

Shichvat 67 and older (18-24 years)
Date:
May 24th-May 28th, 2018
Location:

 Machaneh Moshava in Maryland
Tuition:

235 USD for Americans // 190 USD for Canadians // *NEW* 50 USD for newcomers to HDNA (

May 24-26

 only)
Scholarships:

Apply HERE using the HDNA Scholarship Form by 

March 31

, or afterward on a rolling basis. 
Travel:

 Once you have registered, fill out the Travel Form HERE so we can assist you with finding your way to the seminar! More information can be found in the form. 
Your Scholarship Form and Travel Form will not be considered until your registration is complete, but your registration is nonbinding until you accept your scholarship (if applicable). 
Please contact maapilim@habonimdror.org with any questions.