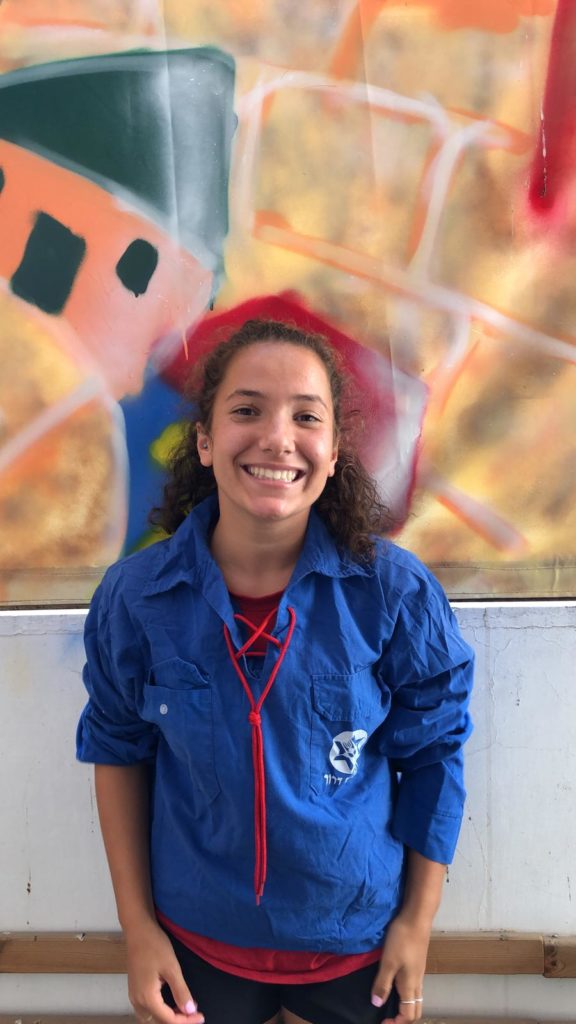 Summer 2020 is a unique one in Habonim Dror North America history, with machanot meeting virtually or for day camps during the coronavirus pandemic. We're asking our dedicated madrichimot what it's been like to continue to #LeadTheHaboWay during this unprecedented time. 
Why did you choose to be a madrichol during the summer?
Last summer was my first summer being a madrichol, and it was such a rewarding experience I knew I wanted to do it again. Then going on Workshop solidified how much I want and love to be a madricha, and how much I thrive off of helping others and giving back, just like my madrichimot did for me. I wanted to create an environment where even though obviously we're not at Tavor this summer, we could all get together and support our community together. I was still be able to be a madricha with all the new things that I've learned on Workshop, even though it wasn't the same as if we were at Tavor.
How does it feel to meet chanichimot during this specific summer?
It was really cool to try something new and be online and run different chuggim for kids. It didn't feel exactly like it always did at machaneh. It was a cool challenge to try something new and be creative and still be able to talk to chanichim and have a relationship with them and catch up from wherever we left off last year.
Describe a peula you ran where you felt like you were making a difference for the chanichimot.
I ran a chug with another girl called the Tavor Turnip where we invited chanichimot every Wednesday to come and write satirical news articles. So some we're like writing about their experiences at camp, or a survey about what do you like more, the chof or the brecha, things like that. Over the four weeks we were able to make a newspaper that's coming out hopefully very soon. That gave them a purpose and made them feel connected, and it was really sweet. There were a bunch of young chanichimot who were really excited that they were like doing three different tafkidim all in one hour of when we were meeting. It was very interesting to catch up with them.