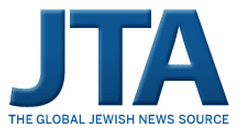 NEW YORK (JTA) — Think Expedia or Hotels.com or countless other vacation discount finders online, but instead to connect kids to Jewish camps.
The Foundation for Jewish Camp announced Monday that it is piloting a new program this summer offering first-time campers from middle- and lower-income families camp sessions at prices that are 40-80 percent below the camps' standard rates.
Called BunkConnect, the program, in partnership with the Center for Entrepreneurial Jewish Philanthropy, will make available 1,100 discounted slots at 35 camps in the Northeast, New England and Mid-Atlantic regions. While only families from those regions are eligible to participate this summer, the FJC hopes to expand the program to Jewish families and camps throughout North America in future years.