A Journey to Discover the Roots of the Movement's Strength: Rebellion and Uprising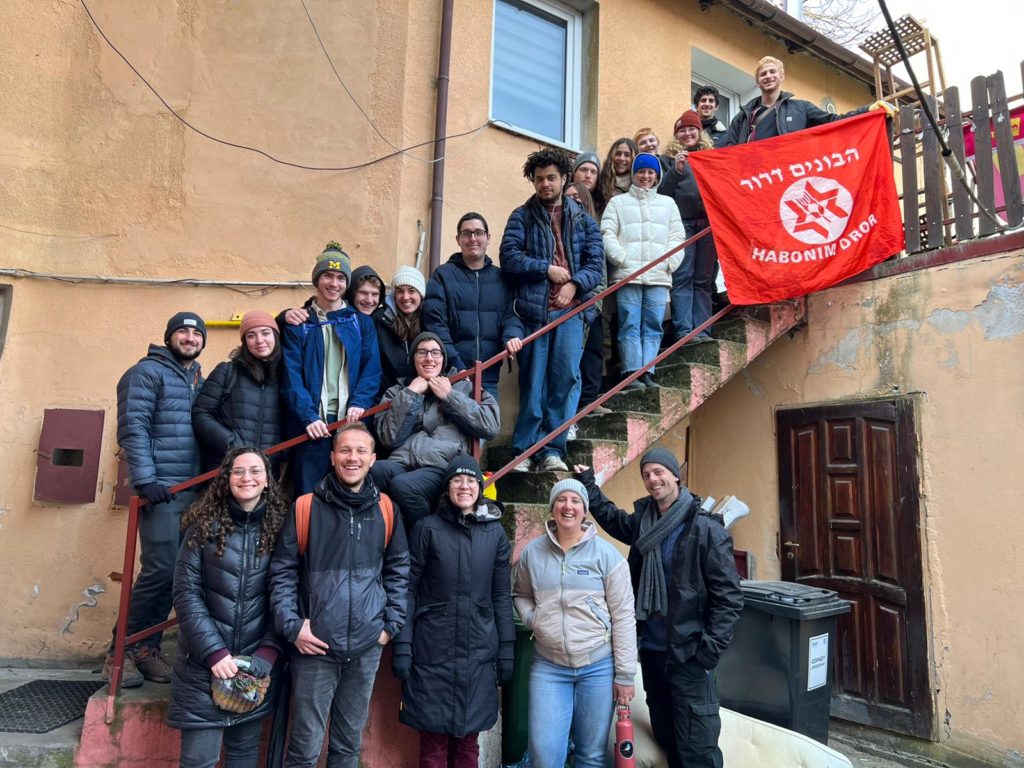 Join Habonim Dror this spring for a journey to learn about Jewish life and loss in Europe before and during the Holocaust. Ask in-depth questions about the rise of the Nazis, the dilemmas of the Jewish people, and engage with stories of people caught in impossible situations. The preparation process and trip itself will give participants a unique opportunity to learn about Jewish youth movements before and during World War II, with special emphasis on the Dror movement, in the framework of values based education and a group experience.  
Length: Seven days, six nights 
Dates: May 16th-22nd, 2023
There are two tracks available: 
Youth Movement: 
This trip is open to any post-high school movement members/former HDNA machaneh attendees, and friends. 
Cost: $3500 USD (*flight subsidies included) 
Adult Track: 
The adult group is open to anyone who is interested in learning about the Holocaust with special emphasis on the connection to the labor movement and dilemmas of Jewish leadership, with an exciting opportunity for an intergenerational connection to the Habonim Dror Youth Movement. Led by an experienced guide with an emphasis on discussion and group exploration, the trip provides a platform for participants to consider their Jewish identity and grapple with the major moral dilemmas of the Holocaust, while considering their connections to our world today. Study the rise of Nazism, the world of the camps, the choices faced by the Jewish people and what led to the rebellions in the camps and the ghettos. The trip will be led by Miryam Holtzman, a trained Holocaust educator with over twenty years experience guiding trips to Poland, and will travel alongside the youth group.
Cost: $2500 USD (flights not included)