Blog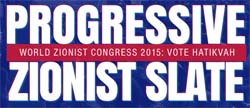 NEW YORK (Press Release)–The U.S. Area Elections Committee chair has found that there is no basis for the request made by the ZOA to disqualify the Hatikvah progressive Zionist slate, established for the upcoming World Zionist Congress elections in the United States. Ironically, the ZOA is attempting to delegitimize the ideological heirs of those who established the state of Israel and since that time have helped sustain the Zionist dream. Ameinu, Partners for Progressive Israel, Habonim Dror and Hashomer Hatzair, the organizational members of the Hatikvah Slate, have presented a platform that represents today's mainstream peace and democracy camp of Israel.  Read more …..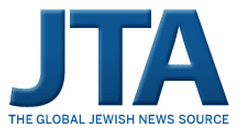 December 26, 2014 11:32am
(JTA) — Jacques Wagner, the governor of the Brazilian state of Bahia, was named the federal government's next minister of defense.
President Dilma Rousseff tapped Wagner, 63, and 12 other new cabinet ministers on Tuesday following her re-election in October.
Born in Rio de Janeiro to Jewish immigrants from Poland, Wagner, a former activist with the Zionist Habonim Dror movement, was elected governor in 2007. He had previously served as minister of labor under former president Luiz Inacio Lula da Silva.  Read more …
This is the last day to register for Winter Seminar without paying a late fee!