Join your national shichvah (age group) for North America's longest running Israel gap year program. During this 9 month experience you will live collectively in kvutzot (small groups) and travel the country while learning about the diverse history of the country, Israeli society, and the Hebrew language. Meet your peers from the international Habonim Dror community and be a part of this life changing adventure.

Machanot Kayitz — מחנות קיץ
Habonim Dror machanot (summer camps) provide children ages 8 – 17 with a unique camping experience. Based on the model of a kibbutz, each machaneh (camp) creates a close-knit community based on the ideals of collective responsibility, respect, equality and friendship. A wealth of activities, programs and scouting events are offered at each machaneh: from arts and crafts to Hebrew songs and rikud (Israeli dancing); a full sports program to nature study. Campers will grow physically, emotionally and intellectually in a creative, open and caring environment. Habonim Dror has been providing a machaneh experience since 1932.
מחנה בונים בישראל
Experience Israel by participating in the most unique program of its kind from North America. Join MBI for a five week summer adventure with your post grade 10 national shichva (age group). On MBI you will travel the country from Jerusalem to Tel Aviv; from the Golan Heights to the Negev. Learn first hand about the Israeli people, their history, culture and society.
Ido, 34, comes to us from Pardes Hana. He is married to Nurit and father to Alma, a 1 year-old baby. He grew up in Kfar Kish (in the north of Israel), where he was a chanich and a madrich in the B'nei-haMoshavim youth movement (a division within our sister movement of haNoar haOved v'haLomed). He is a social worker with experience with youth at risk and adolescence groups in Israel.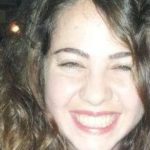 Hila, 23, was raised in Gan Ner, near Mt. Gilboa. Hila was involved in the B'nei-haMoshavim youth movement since she was 10 years old. She was a chanicha and a madricha in the Gan Ner ken and continued on to a Shnat Sheirut, year of community service, organizing community events as a madricha. Hila is fluent not only in Hebrew and English, but also in Arabic and Portuguese.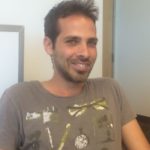 Nadav, 23, is from Jerusalem, where he was a chanich and madrich, for at-risk youth, in the Tzophim (Israeli Scouts). Prior to his military service, he volunteered for a year of service and learning in the ha'Emek, a pre-army academy. Nadav also attended the Ein Prat Academy for Leadership where he studied the bible, Talmud, and Western philosophy.  
Support Habonim Dror
HDNA is a 501(c)(3) non-profit
Receive the HDNA Newsletter